About Me

Dr Elise Robertson - BS BVetMed MACVSc(Feline) DipABVP(Feline) FHEA FRSB FRCVS ABVS® American Board Certified Diplomate Feline Practice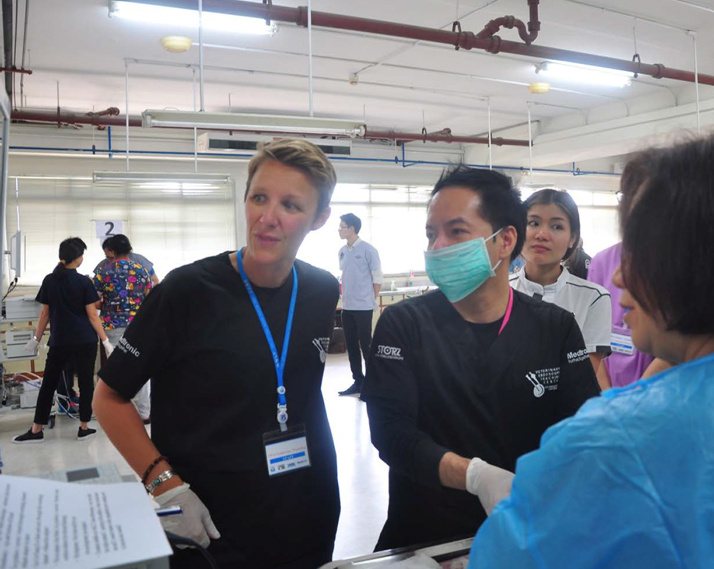 From the tender age of five, Elise always knew she wanted to be a 'cat doctor'. This dream has taken her all around the world, learning from some of the finest, most distinguished and experienced feline specialists in the UK, Australia, and USA!
Her ultimate ambition has been to create a feline-specific referral service for Brighton & Hove. The demand for this service has allowed her to expand her 'cat territory' to cover most of SE England. Her goal has always been to offer an accessible and intermediate service for those in first opinion practice. She's passionate about providing a local, friendly, empathetic and approachable service for veterinary colleagues and their clients.
Over the years, she developed an interest in endoscopy/endosurgery, and its application as a minimally invasive diagnostic & surgical tool for her feline patients. She's received her formal training in endoscopy and 'key hole' surgery from well known human and veterinary academic institutions including:
Colorado State University, Veterinary Teaching Hospital, Endoscopy Centre (USA) (Laparoscopy & Endoscopy)
University of Luxembourg/University of Geissen, Germany (Laparoscopy & Endoscopy)
Paris, France (Masterclass Laparoscopy Training)
Institut Mutualiste Montsouris, Paris France (Interventional Radiology)
The UCLH/Royal Free NHS Trust, London, UK (Laparoscopy & Endoscopy)
Bambino Gesù Children's Hospital, Rome, Italy (Paediatric Interventional Endoscopy)
European Endoscopy Training Centre, Rome, Italy (Interventional Endoscopy)
Professional Memberships:
Fellow Royal Society of Biology (FRSB)
European Society of Gastrointestinal Endoscopy & World Endoscopy Organization (Human)
Comparative Gastrointestinal Society (Veterinary)
International Cat Care
Veterinary Endoscopy Society
British Small Animal Veterinary Association (BSAVA)
British Veterinary Association (BVA)
Singapore Veterinary Association (SVA)
She divides her time between clinical work, teaching/lecturing and publishing within the subjects of feline medicine, endoscopy & endosurgery. She's a European mentor for ISFM/University of Sydney Distance Education in Feline Medicine and Course Master for ESAVS (European School of Advanced Veterinary Studies), University of Luxembourg in Endosurgery, and co-lecturer (CE endoscopy courses) at The Veterinary Endoscopy Teaching Center at Colorado State University.
In her 'spare' time she enjoys playing the cello, road cycling and learning Thai language (speaking, reading and writing)! She worships travelling and has roamed extensively throughout Europe, Asia, Australasia, Africa, North America, and hopefully, will experience the Naadam Festival in Mongolia and search for tigers in the Himalayan Kingdom of Bhutan – a long-standing dream!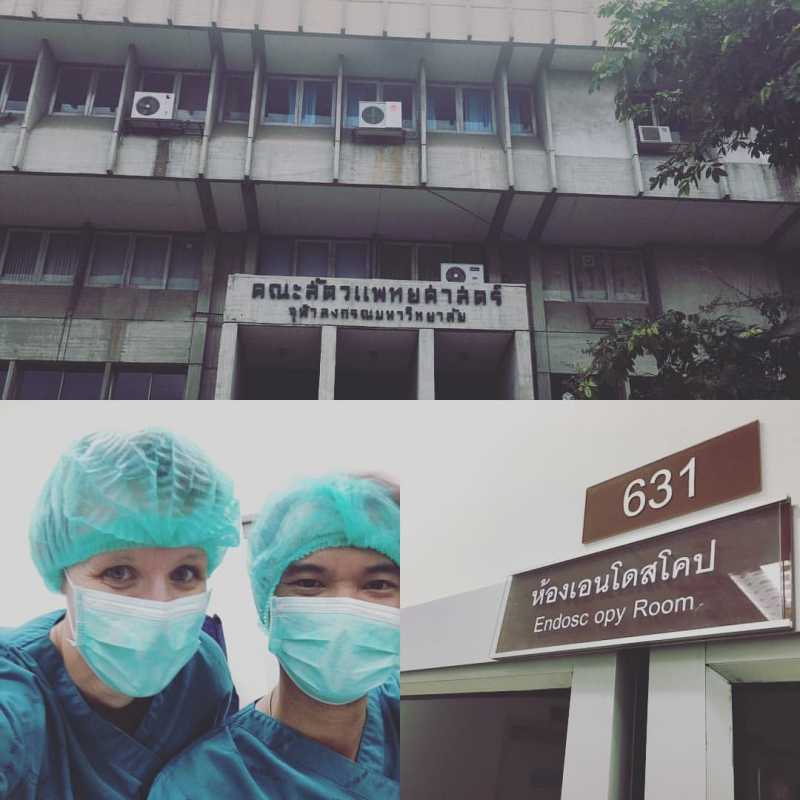 Elise is quite frankly superb at her job. Her interest and enthusiasm pours through in her dedication and approach to her work. Her client skills and 'bed side manner' are second to none. I could not recommend her more. Just brilliant!

A big 'Thank You' to Elise for the care she provides and the obvious passion she has for her profession and the animals she treats. Without Elise, Mimi my 8 year old tabby female would not be enjoying life to the full she currently is now.

We have worked closely with Elise for several years and thoroughly recommend her personable approach to our clients' more complex cases. Elise is always happy to discuss all aspects of feline medicine and we've found her in-house referral service invaluable...